MARINE LIABILITY
Santova Financial Services is able to offer aspects of goods in transit, marine and air cargo insurance for importers, exporters, shipping agents, freight forwarders, logistics and shipping companies. Our extensive product range from multiple insurers offers cover for your company's exposure relating to the physical movement of goods and the liability associated with the shipment. This cover includes bulk cargo, general cargo, perishable cargo and storage risks.
Our team of insurance specialists will assist you in identifying areas of exposure and risk in the end-to-end distribution channel, and mitigate these risks with suitable cover.
Comprehensive marine insurance solutions for complete peace of mind:
SANTOVA FINANCIAL SERVICES & SANTOVA LOGISITICS (SA)
Leveraging off the Santova Group, and our close partnership with Santova Logistics South Africa, we are able to offer marine insurance to importers and exporters who choose Santova Logistics as their preferred supply chain and logistics partner. Through various integrations we are also able to fully automate this process, ensuring shipments are always covered for complete peace of mind.
Contact our team today on +27 (0) 31 493 1200 or [email protected] to explore various options.
SURECARGO: On-demand Cargo Insurance
SUREcargo is an online platform offering on-demand, instant cargo insurance for insured parties domiciled in South Africa. We offer cover for global imports, exports or cross trade as well as cover for cargo moving within South Africa and to neighboring African countries.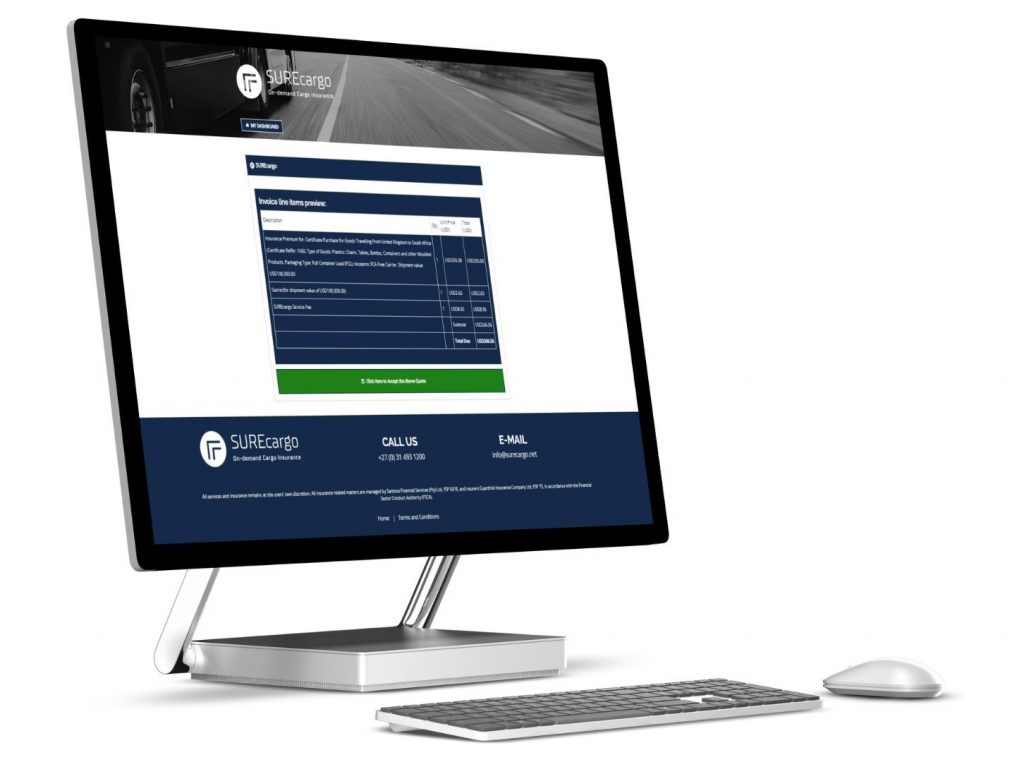 Key benefits include:
Instant pay-as-you-go cargo insurance for shipments via air, ocean and road
Real-time marine insurance quotes
Wide variety of insurable cargo types
Generate immediate Invoices and Certificates of Insurance
Generous consignment limits available
Competitive rate structure
GET IN TOUCH
How can we help you? Contact Santova Financial Services to discuss your unique insurance requirements.